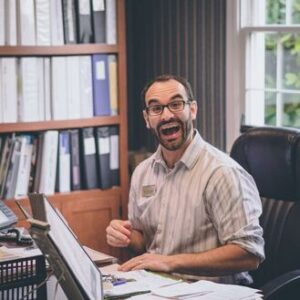 By sharing some unusual and common matters raised in youth mentoring relationships, here are 5 tips to ensure you and your mentee get the most out of individual mentoring sessions.
How do you feel about mentoring a student who believes his future is in farming marijuana? or has supremacist views? What about a religious student who believes Armageddon is just around the corner? Or a student who objects to moving to a new house with their parents who are fleeing the current epidemic of youth violence, to live in a rural town in Norfolk? 
These are of course extreme examples of issues that arise in mentoring sessions, but they do represent a real portion of young people that I have mentored during my mentoring career. 
From mentoring students soon to be deported to mentoring refugees trying to navigate the kindness of individuals against the harsh narrative of British media, offering your best mentoring practice, comes with a lot of training, reflection and practice. 
How would you mentor a female student recently caught giving her 'boyfriend' oral sex on the school grounds or a student recently separated from siblings and parents due to a court order? Then there's the student scrambling for assurance and safety because they were indirectly involved in a fatal altercation the evening before? 
What style of mentoring intervention would you use? How can you be the best mentor and support your students in overcoming barriers to progression, whilst providing a safe, understanding, and unconditional space for the student to discuss, explore and reflect.
Here are 5 of my tips that will help you to be a better mentor that both you and your mentee will benefit from; 
1.Leaving personal issues and emotional imbalance well away from the support you offer any student. Focus and give your full attention to the mentoring session. If you are unable to; It's better to postpone or end the mentoring sessions than to jeopardise the quality and focus of the session.  
2.Challenge your limited beliefs and unconscious bias on a regular basis. Through yourself in the deep end and surround yourself with people you wouldn't usually engage with.
3.Outside of the introductory session, keep yourself and experiences out of the mentoring session as much as possible. Although your past experiences may on the rare occasion be beneficial when demonstrating cause, action, or affect, that WAS the past and IS part of YOUR history. If the student wants to know your opinion or past experiences, they will ask for it.
Give the GROW coaching questioning technique a go, it's perfect for practicing your active listening skills, so you can make the session about your mentee, not you.
4.Embed 'future' career guidance. Most young people know the world of work and industry is moving faster than the schools can keep up with. You can, however, keep abreast of industry developments to inform, advise and guide students on how to prepare for 'future careers' and get involved in local informal learning opportunities that can effectively support the progression, wellbeing, and safety of your student.
Sign up for online platforms such as EduKit, Timeout, Founders 4 Schools, or your local authority 'local other' page. You'll be amazed at what you find. 
5.Always stick to the structure of mentoring sessions, regardless of how long your session lasts for. Remembering to first recap on their goals set, and focus points of the last session, moving onto actions made and what steps the student would like to take to further their progression in achieving the main goals set. 
By following the above tips, you'll develop the skills to address student's priority issues and turn their 'coz there ain't no point though Miss, into 'yes miss, this is what I'll do next Miss, I've got this Miss'.
Written by Elaine Thomas, The Mentoring Lab, Founder Ceo
Copyright 2021. All rights reserved.