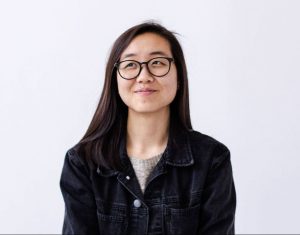 In an urban setting with a cocktail mix of cultures, religions, and economic backgrounds, we discuss how the fundamentals of mentoring can help you to teach and safeguard another person's child.
Loco Parentis is the act of treating another person's child as your own. Correctly defined by the Children's Act 1989 as;
'The duty of care a professional adult has towards children under their supervision, as well as promoting the safety and welfare of the children in their care. The level of this duty of care is measured as being that of a 'reasonable parent.'
Although most of us are seen as responsible adults and teachers, we are all wired differently and for some, it may be difficult to see another person's child as our own. In my culture Loco Parentis is simply 'Out of Many One People', 'It takes a Village'.
It is often helpful to remember that we are all connected, with a potential six degrees of separation between us. We may think we are helping, serving or teaching a stranger, when in actual fact we may very well be engaging with a student who we are closer to than previously believed. 
You may have a girl in your class, whose mum, every weekday from 6pm-9pm cleans the office of your brother, who works in the city. Or maybe every morning you catch the number 45 bus and did not realise that you teach the bus drivers' son in period 4 on Tuesdays! 
It is because of this complex web of connections, a change of perspective, could be highly beneficial to your teaching and helping your student's progression. 
Loco Parentis is Latin for 'instead of a parent' and is a legal position taken on by teachers, babysitters, and scout leaders alike. The legal position requires the professional looking after someone else's child to act as a reasonable parent. But what does this look like in a world where parenting skills differ between races, cultures, religions, classes, and economic backgrounds? 
If you are not a parent yet (or you are a parent and like many often reflect on your parenting skills), here are fundamentals from the world of mentoring, that can be used as a framework to measure if you are being 'reasonable' or not. 
Taken from Carl Rogers Parent Centred approach are you fostering a genuine, empathetic committed relationship with each of your students? Is this relationship non-judgemental, unconditional and offer positive regard? 
Do you adopt the philosophy of Value Theory? Do you recognise and appreciate what is most important to each of your students; now and in the future? 
Could you model Wilfred Bion's Containment Theory to ensure there is balanced emotional nurture and exchange between you and each student? 
And Finally, by using Eric Berne's, Transactional Analysis, could you determine the most effective, beneficial relationship model and communication approach to use with each student? 
This may seem like a lot to do with each student however, by reflecting on practice, the fundamentals of mentoring could ensure you maintain the definition of a reasonable parent, without crossing the thin line between verbal warning and emotional bullying, favoritism, and neglect, safeguarding and causing significant harm.  
By consciously adopting the above into your teaching practice, you will develop a healthy framework for Loco Parentis. A necessary must to maintain your level of professionalism and ability to safeguard the student's access to learning, wellbeing, mental health, and ultimately their future.